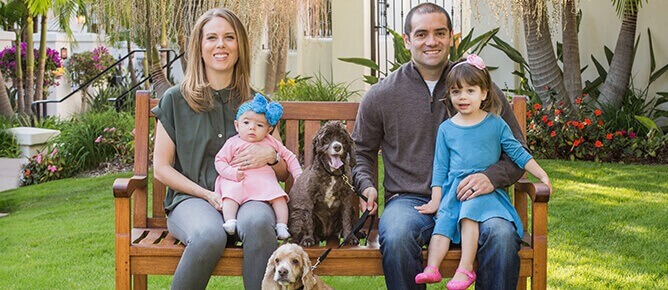 Meet Dr. Nicolle Miller
Dr. Miller grew up in Whittier, California. After earning her Bachelor of Science in Biology at the University of California, Irvine, she went on to complete her Doctor of Dental Surgery degree at UCLA. While at UCLA, Dr. Miller served as class president for two years and was named a Regents Scholar of the University of California. She also received a number of other awards and recognitions, including:
The California Dental Association Recognition of Outstanding Academic Achievements and Contributions
The Naval Health Professional Scholarship
Achievement Award in Endodontics from the American Association of Endodontics
Award in Excellence from the American Academy of Orofacial Pain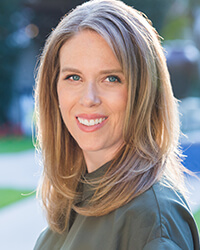 Dr. Miller completed her General Practice Residency at the Naval Medical Center in San Diego. She has over ten years of experience as a general dentist, many of which were spent in the US Navy where she served as a dental officer for four years, including a 2 ½ year tour on the USS Ogden. She then spent three additional years in the US Naval Reserve completing medical humanitarian missions in Haiti, Arkansas, and Hawaii.
For Dr. Miller, one of the most rewarding aspects of her career is that it enables her to give back both locally and internationally. Through K.I.D.S. International Dental Services, she has provided free dental treatment to underserved children in Guatemala and Cambodia. She also participates in CDA Cares, an annual free dental event sponsored by the California Dental Association.

Dr. Miller understands that continuing her education is important in order to stay up to date with the latest techniques and treatments in dentistry. She is a proud affiliate of the Spear Study Group, a small group of elite dental professionals who collaborate on dental cases and build clinical skills.
When she's not at the office, you'll find Dr. Miller spending quality time with her husband James, whom she met in the Navy. She also loves traveling, hiking, running, walking her dogs (Sweet Dee and Charlie), and doing Sudoku puzzles.
Professional Memberships
Meet Dr. Kathleen T. Doppenberg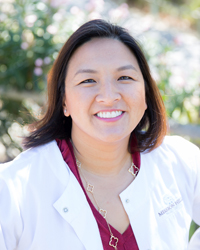 Dr. Kathleen T. Doppenberg was raised in Southern California and earned her B.S. in biochemistry/cell biology from the University of California, San Diego. In 2005, she obtained her Doctor of Dental Surgery at Creighton University's School of Dentistry in Omaha, Nebraska. After graduating, she went on to work for the U.S. Navy as a general dentist in San Diego and Camp Pendleton, where she provided quality dental care to the men and women of our Navy.
Dr. Doppenberg joined Mission Hills Family Dental in October of 2015. She is dedicated to providing her patients with outstanding care in all aspects of general dentistry. Dr. Doppenberg adds to our practice her wealth of experience and commitment.
Dr. Doppenberg continually attends seminars and hands-on workshops to stay current with the latest techniques and advancements in dentistry. She is an active member of the American Dental Association, the California Dental Association, the Orange County Dental Society, and the United States Dental Institute. Dr. Doppenberg also gives her time and volunteers with the American Red Cross and CDA Cares.
Dr. Doppenberg and her husband, Lt. Col. Bryan James Doppenberg (USAF), have two young boys, Blake and William. They enjoy golfing, traveling, and being involved in their church and their children's school and extracurricular activities.
Meet the Mission Hills Family Dental Team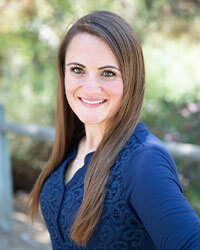 Katie
Team Leader
Katie has been with Mission Hills Family Dental since it's opening in 2014. She is a graduate of California State University, Sacramento, where she received a bachelor's degree in psychology and was a member of the Phi Kappa Phi and Delta Epsilon Iota honor societies. A Temecula native and resident, Katie enjoys spending time outdoors hiking, running and mountain biking!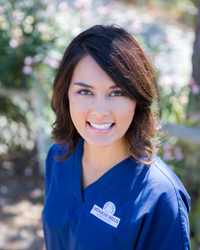 Stephanie
Patient Care Coordinator
Stephanie joined our dental team as the patient care coordinator in 2014. Originally from Northern California, she graduated from Sacramento State with a bachelor's degree in English. In her free time, you will find her visiting with family and friends, cooking, or playing Bingo. Stephanie is excited to be a new member of the San Marcos community, and loves being so close to the beach!
Ashley
Registered Dental Hygienist
Ashley is a registered dental hygienist originally from the Bay Area. She carries ten years of experience in the dental field, thus giving her a wide scope of dental knowledge. Ashley's favorite thing about being a hygienist is keeping up to date with current research and technology so she can customize each patient's preventive dental care or non-surgical periodontal therapy. Married to a Navy Veteran, Ashley and her husband enjoy spending time with their three dogs and are avid college football and basketball fans.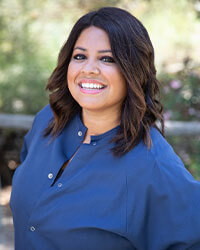 Michelle
Registered Dental Assistant
Michelle has seven years of experience as a dental assistant and is happy that she is able to work in such a fast-paced, dynamic environment. Michelle's favorite part of her job is helping patients feel good about their smiles! In her free time, she loves working out, going to the beach, and, most of all, spending time with her niece, Sophia, and her godson, Aiden.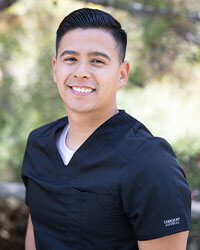 Jose
Registered Dental Assistant
Jose has always had an interest in and curiosity for the medical field. As an intern at Palomar Medical Center, he worked in a variety of fields, which gave him the opportunity to understand patient care and to provide emotional support to patients and their family members. He loves music, and in his spare time, he enjoys playing drums, hiking, and working on his car.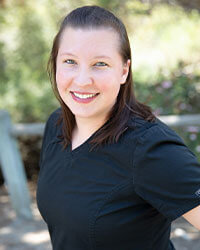 Kat
Dental Assistant
Kat discovered her passion for dentistry through being a patient with extensive work. Her curiosity about everything she went through prompted her to go back to school to become a dental assistant. She is always looking to learn new things about the dental field!
Partners/Specialists
North San Diego Endodontics
3601 Vista Way Suite 202
Oceanside, CA 92056
760-439-1871
North County Oral & Facial Surgery Center
839 East Grand Ave.
Escondido, CA 92025
760-432-8888
760-439-1871
Dove Canyon Oral and Maxillofacial Surgery
16918 Dove Canyon Road Suite 207
San Diego, CA 92127
858-914-4206
Shelhamer Oral & Maxillofacial Oral Surgery
6221 Metropolitan Street Suite 103
Carlsbad, CA 92009
760-448-2228
Hardie Orthodontics
910 E. Grand Ave. Suite E
Escondido, CA 92025
760-746-3450