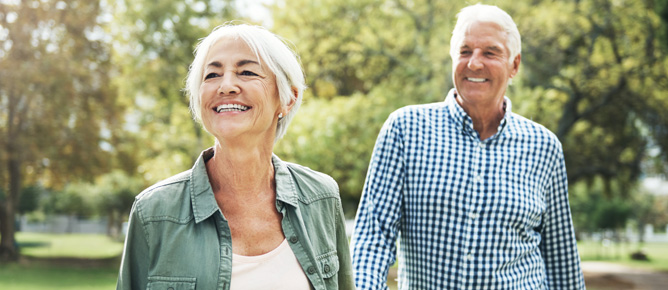 If you're missing many or all of your teeth, you understand better than anyone just how important a healthy, beautiful smile can be. Luckily, you don't have to be resigned to just reminiscing about the smile you used to know and love. Restore your smile with full or partial dentures. If you've been asking yourself, "Is there a dentist near me that can help me achieve a smile I can feel confident in?" look no further. Mission Hills Family Dental is here for you.
Dentures 101
Dentures come in both full and partial options. Which option is right for you depends on your unique smile needs. Full dentures are used for patients missing full arches of their upper and/or lower teeth. Partial dentures are used to replace multiple missing teeth when there are still some natural teeth remaining. Traditional dentures take advantage of an adhesive that helps keep them in place. We also provide start-to-finish dental implants which can be used for stabilizing your dentures. No matter what option you choose, all of our dentures are custom-designed to your smile and will help you feel confident again.
Denture Stabilization
If you are currently dealing with dentures that slip around or feel uncomfortable, or if you want an extra secure fit when you get dentures for the first time, we recommend denture stabilization with dental implants. With this treatment, your dentures will snap on to dental implants placed in your jawbone, offering extra support to help you speak, chew, and smile more easily. Another benefit of having implant-supported dentures is that you won't have to use those messy adhesives anymore to keep your teeth in place.
Caring for Your Dentures
Follow these tips and tricks for maintaining your dentures:
When cleaning your dentures, don't use hot water. The material could warp.
Use special denture toothpaste when brushing your dentures.
To prevent staining, be sure to follow the same oral healthcare routine you follow for your natural teeth.
Soak your dentures in a special denture solution or even water to make sure they don't dry out.
Affordable Dentures in San Marcos, CA
We pride ourselves in making sure everyone has access to a beautiful, healthy smile. We accept most insurance, accept CareCredit® third-party financing, and also offer an in-house dental savers plan. Visit our financial page to learn more about your options.