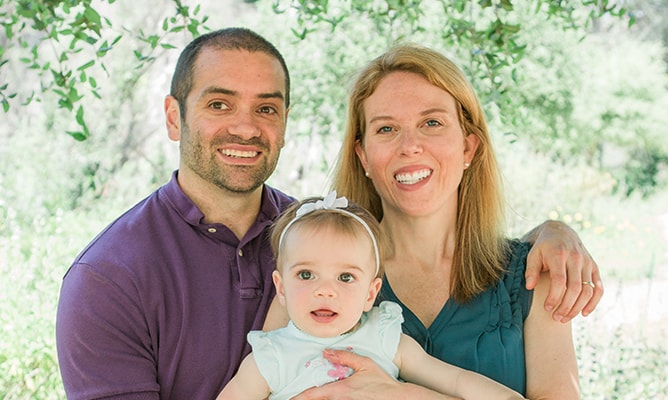 We want you to have a smile that you love showing off. At Mission Hills Family Dental, we go out of our way to provide you with a number of cosmetic treatments to improve – or even completely make over – your smile. No matter the change you're seeking, we can help you get the smile of your dreams!
Professional Whitening
One of the fastest and easiest ways to get back your youthful smile is with whitening. In just a couple of weeks, our clinical strength take-home whitening treatments can make your smile noticeably brighter.
Porcelain Veneers
Cover cracks or chips, close unsightly gaps, change the shape of your teeth, or even whiten teeth that have become too discolored for regular whitening treatments thanks to porcelain veneers. We'll design a new smile that you love, and then hand-sculpt your veneers. Once their bonded to your teeth, you'll have a new smile. The recovery process for dental veneers is often shorter than other cosmetic treatments, as well.
Clear Aligner Therapy
Mission Hills Family Dental offers Invsialign® to help you reach your goal of a straighter smile. You can read more about how our options can fit into your busy lifestyle by visiting our braces page here!
Call our San Marcos, CA dental office for Braces consultation with Dr. Miller!
Braces Options
Think You Can't Afford Cosmetic Dentistry?
Think again! We offer an affordable Dental Savers Plan that can help save you money on most of your comprehensive services, including cosmetic treatments. Learn more about your dental financial options here. We also have a great blog post with tips to save up here.
Here are also some great, and easy, ways to save up for cosmetic dental treatments:
Skip your morning Starbucks run. This not only saves you money, but keeps the coffee stains away from your teeth.
Brown bag your lunch. While you're at it, prep your dinners, too, in advance to alleviate the temptation to go out for dinner during the week.
Cut the cable. Thanks to streaming services, you can cut back on your expenses by getting rid of cable, at least for a little while.