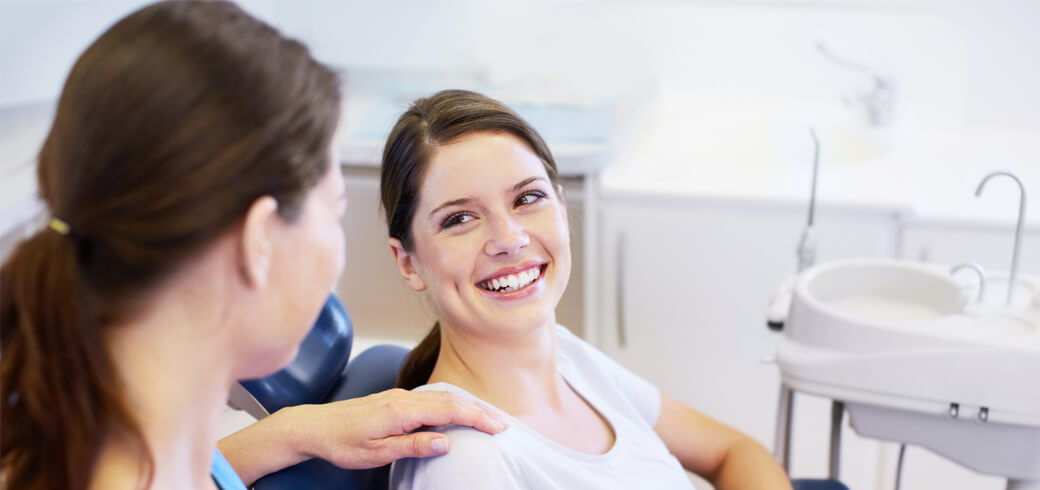 Hiding your smile when someone snaps a photo or when you talk or laugh isn't the way to live your life. A quick and easy way to boost your smile and your confidence is with professional teeth whitening. Get ready to show off those pearly whites thanks to Mission Hills Family Dental's convenient take-home whitening kits.
Take-Home Whitening Kits
If over-the-counter whitening toothpastes, rinses, strips, and kits just haven't gotten your smile as bright as you were hoping, let us help! Dr. Miller and the Mission Hills team can fit you for custom take-home whitening kits. Custom kits work better than over-the-counter kits because they hold the whitening gel closer to the teeth and allow for less leakage. That means more of the whitening gel is on your teeth for longer. Because your whitening kit comes from the dentist, the whitening gel is also professional-strength, so your results are more dramatic. In only a few weeks, you'll see a noticeable difference in the look of your teeth.
Improves confidence
Provides a more youthful appearance
Enhances personal and professional interactions
Increases likelihood of continuing with good oral hygiene routine
Cost of Teeth Whitening
You can't put a price on feeling better about yourself, but we understand that everyone has a budget they have to work with. Don't let cost concerns keep you from the beautiful smile you deserve. Mission Hills Family Dental is an affordable dentist office, and we'll gladly split up your out-of-pocket costs into monthly payments. We also have an in-house membership plan that can save you 30-50% off dental services, including cosmetic treatments. Speak with a friendly team member to learn more about your financial options.
How long does professional teeth whitening last?
The effects of your teeth whitening treatments will depend on a few different factors, but most patients can expect their teeth to stay bright for around six months to two years. Smoking and drinking large quantities of dark-colored drinks like soda, tea, coffee, and red wine can cause the effects of your treatments to fade faster. To avoid this, we recommend either cutting back or simply drinking your favorite beverages through a straw.
Will professional teeth whitening make my teeth sensitive?
Some patients experience mild to moderate tooth sensitivity post-treatment, especially if their teeth are already on the sensitive side. To avoid this, we recommend that you don't eat or drink anything too hot or too cold and skip very rich desserts for a few days, as these things are more likely to trigger sensitivity. It can also be helpful to switch to a toothpaste for sensitive teeth, especially if you plan on having your teeth whitened regularly.
Will my teeth look unnatural?
Our team will be happy to help you find the right shade of white for your unique smile. Whether you just want your teeth to look a little brighter or you're looking for a more glamorous appearance—we've got you covered! Patients who want a true Hollywood-inspired smile should consider veneers, as they are a permanent cosmetic option that can transform teeth in terms of color, shape, size, and uniformity. Teeth whitening is not permanent, and even the brightest shade of white will fade over time.
Start living life from behind your best smile!
Contact Us