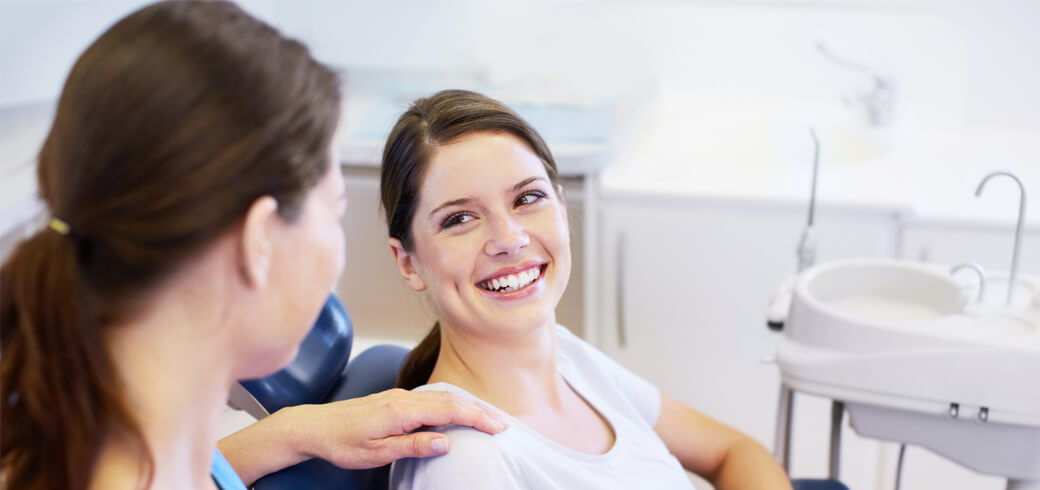 Hiding your smile when someone snaps a photo or when you talk or laugh isn't the way to live your life. A quick and easy way to boost your smile and your confidence is with professional teeth whitening. Get ready to show off those pearly whites thanks to Mission Hills Family Dental's convenient take-home whitening kits.
Take-Home Whitening Kits
If over-the-counter whitening toothpastes, rinses, strips, and kits just haven't gotten your smile as bright as you were hoping, let us help! Dr. Miller and the Mission Hills team can fit you for custom take-home whitening kits. Custom kits work better than over-the-counter kits because they hold the whitening gel closer to the teeth and allow for less leakage. That means more of the whitening gel is on your teeth for longer. Because your whitening kit comes from the dentist, the whitening gel is also professional-strength, so your results are more dramatic. In only a few weeks, you'll see a noticeable difference in the look of your teeth.
Improves confidence
Provides a more youthful appearance
Enhances personal and professional interactions
Increases likelihood of continuing with good oral hygiene routine
Cost of Teeth Whitening
You can't put a price on feeling better about yourself, but we understand that everyone has a budget they have to work with. Don't let cost concerns keep you from the beautiful smile you deserve. Mission Hills Family Dental is an affordable dentist office, and we'll gladly split up your out-of-pocket costs into monthly payments. We also have an in-house membership plan that can save you 30-50% off dental services, including cosmetic treatments. Speak with a friendly team member to learn more about your financial options.

Start living life from behind your best smile!
Contact Us