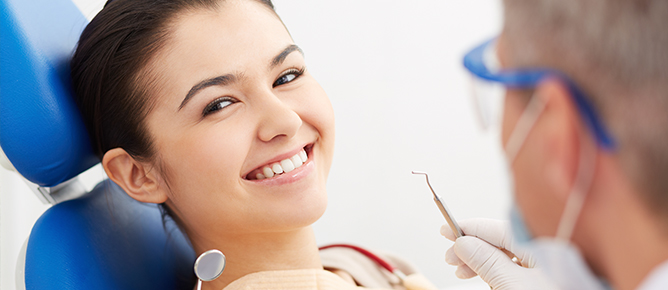 Even if you brush, floss, and maintain dental visits twice a year, it's possible to develop a cavity. We understand that cavities can cause discomfort, so it's crucial to repair your tooth as soon as possible. At Mission Hills Family Dental, we offer tooth-colored fillings to repair teeth with decay. Our high-quality dental filling material ensures that the health and function of your tooth can be restored. To schedule an appointment for tooth-colored fillings, please contact our office today!
What is a tooth-colored filling?
A tooth-colored filling, also known as a composite dental filling, is a dental restoration made from a mixture of resin and glass particles. Unlike traditional silver amalgam fillings, tooth-colored fillings closely resemble the natural color of teeth, making them less noticeable. The composite filling procedure offers several advantages, like less natural tooth removal, no harmful materials, and easy bonding. This cosmetic advantage, along with the ability to bond directly to the tooth, makes tooth-colored fillings a popular choice for aesthetic and functional reasons.
How long do dental fillings last?
During the composite filling procedure, our team will remove any decayed tooth substance and fill the gap left with composite dental filling. Once the cavity is filled, the procedure is complete! Similar to other dental procedures, the longevity of dental fillings will depend on various factors. On average, you can expect tooth-colored fillings to last at least ten years. While they will need replacement at some point, regular dental check-ups, good oral hygiene, and avoiding habits like teeth grinding can extend the lifespan of fillings.
How much does a dental filling cost?
The cost of a dental filling will vary depending on several factors, including the filling material used, the location of the tooth, and the complexity of the procedure. At Mission Hills Family Dental, we never want finances to get in the way of treating a cavity. We accept many payment methods and even have an in-office savers plan. We encourage you to explore all our financial options once you receive your quote for a composite dental filling.