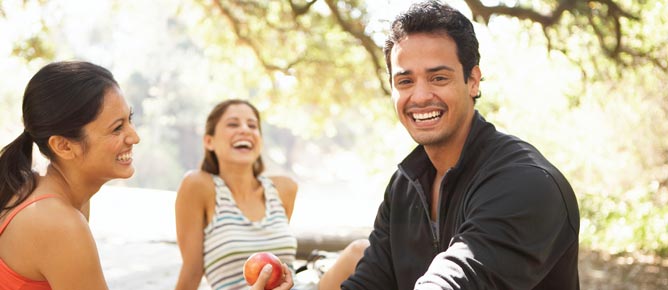 Getting a crown on your tooth can help you get your smile back to full function and an attractive appearance. Dental crowns are sometimes referred to as dental caps, since they actually "cap" teeth. They're made from a variety of materials, including ceramic, porcelain, and stainless steel. At Mission Hills Family Dental, we can provide you with a durable, natural-looking dental crown that restores your smile.
Reasons for Putting a Crown on a Tooth
Wondering why you would ever need to put a crown on your tooth? Dental crowns come in handy for a number of different issues, both restorative and cosmetic. We've put together a list of the most common reasons why we might recommend you get a tooth cap.
To strengthen a tooth weakened or damaged from decay
To repair a cracked or broken tooth
To support a tooth that has a large filling
To improve a severely worn down tooth
To secure a dental bridge
To complete a dental implant
To improve the appearance of a discolored or misshaped tooth
As you can see, a dental crown is a useful treatment for restoring not only the strength of a tooth but also its appearance.
About the Dental Crown Procedure
When you come in for a dental crown, the first thing we'll do is prepare the tooth. This means shaping the tooth in need of treatment to leave enough room for the cap to fit securely while still feeling natural. Once that's complete, we will take an impression of the tooth to send to a dental lab so they can create your custom-fit crown.
While waiting for the dental crown from the lab, we'll fit you with a temporary crown so your tooth is still protected. Once we've received your dental cap, we'll have you come back to our office so we can place it. We take care to ensure the proper fit and color so you can leave feeling confident in your smile.