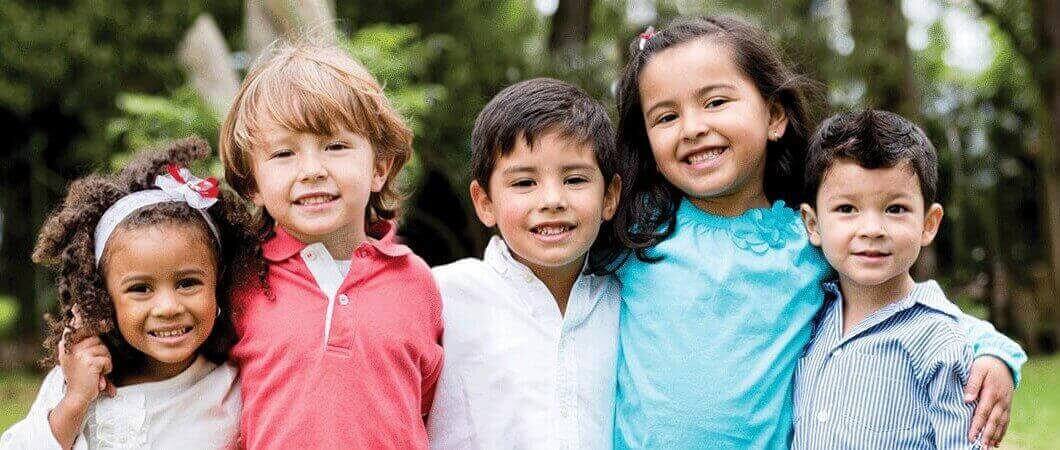 We welcome kids of all ages to Mission Hills Family Dental, and we love to see their smiles light up our office! Our fun and friendly San Marcos dental team understands that children have different needs for treatment and communication than adults do, so we use kid-friendly terms, work at a slower pace, and allow plenty of time for your little ones to ask questions. We've also added some kid-friendly amenities to keep our younger patients comfortable and entertained:
Books, & Toys
Blankets & Pillows
Cartoons Above the Dental Chair
Treasure Chest with Prizes
First Visit by First Birthday
If you have any uncertainty about if you should bring your child in for his first visit just know it might be sooner than you think! The American Academy of Pediatric Dentistry recommends that children visit a dentist by their first birthday. Great oral health starts with the first tooth.
Kid-Focused Dental Care

Dr. Miller genuinely enjoys treating children of all ages, whether she's teaching a toddler how to brush her baby teeth or fitting a little leaguer for his first athletic mouthguard. She encourages kids to get interested and involved during their visits too, because kids love taking care of their smiles when going to the dentist is fun!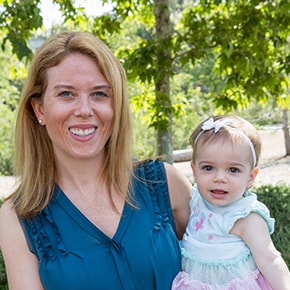 Routine Dental Cleanings & Exams
Believe it or not, many children already have cavities by the time they start kindergarten. Cavities in the baby teeth might not seem important, but it can be years before baby teeth start to fall out. During that crucial period of development, untreated cavities can wreak havoc on your child's oral health. They can also cause severe toothaches and require extensive restorative work (like root canals) during childhood, which we think is far too early!
Routine dental cleanings are the best way to prevent cavities. We understand that kids can feel uneasy about going to the dentist, so you're welcome to accompany your child into the treatment area while he or she gets acquainted with our office.
Protective Dental Sealants
Food particles commonly get caught on the chewing surfaces of back teeth causing cavities. Dental sealants are use fill in these grooves. Dr. Miller can apply sealants quickly with no shots or drilling, effectively protecting your child's teeth for years.
Fluoride Treatments
Plaque wears away at tooth enamel in a process called demineralization. Fluoride is a naturally occurring mineral that promotes the remineralization of enamel, which works to strengthen teeth and protect them from decay. Dr. Miller provides a safe fluoride rinse after each cleaning to really boost the cavity-fighting benefits.
Tooth-Colored Fillings
Although baby teeth are not permanent, it's still important keep them as strong and healthy as possible while your child has them. After all, some baby teeth don't fall out until kids are 12 years old! There's no need to risk a painful cavity when a natural-looking filling can protect your child's tooth for years.
When Dr. Miller fills cavities, she uses metal-free ceramic materials that blend in seamlessly with the rest of the tooth. We also avoid using shots or drills whenever possible in order to make the experience less stressful for our younger patients.
Pediatric (Baby Teeth) Crowns
Pediatric crowns are used to cover teeth that are too small or too damaged for fillings. We place both white and stainless steel (silver) crowns at Mission Hills Family Dental, depending on where the damaged tooth is located.
Custom Athletic Mouthguards
Children and teens who participate in contact sports and high-impact recreational activities are at an increased risk of dental injury. Athletic mouthguards protect your child's teeth and soft tissues, and they can even help prevent more serious head trauma like concussions.
Sedation Dentistry
Many children can benefit from sedation dentistry, whether they're very anxious, have special needs, or are unable to cooperate with our team. Our San Marcos dental team is certified to provide nitrous oxide (laughing gas) and oral conscious sedation, and we strictly follow the guidelines set by the American Academy of Pediatric Dentistry.
How often should my child visit the dentist?
Children should visit the dentist for regular cleanings and exams as often as adults do, or at least twice per year. This is because routine cleanings help remove built-up plaque from around the gum line and areas that are hard to reach with a toothbrush, which reduces your child's risk for developing tooth decay and gingivitis. Dental exams that are performed regularly help our team catch dental issues early, which usually means we have more treatment options at our disposal, there are fewer costs associated, and your child will experience less discomfort and pain.
When should I make an appointment for orthodontic services?
Our team would be happy to discuss your child's orthodontic treatment plan with you when they are seven years old or older. It's likely that they won't start treatment at seven, but once their adult teeth begin growing in, we can begin creating their orthodontic treatment plan before their teeth and jaw are done developing, which offers our team more treatment options and tends to result in shorter, more efficient treatment plans. Our team offers both Invisalign® clear aligner therapy and Six Month Smiles®.
My child is nervous about their appointment, what should I do?
If your child has never been to our practice before and they are nervous about their first visit, you may want to bring them in to meet our team and take a quick tour of our office before their first appointment so that they know there's nothing to be scared of. Our gentle dental team always takes the time to get to know each child and answer their questions, and we are extra patient with nervous children. If your child always experiences dental anxiety, ask our team about our relaxing dental sedation options, which can help safely relieve their anxiety.