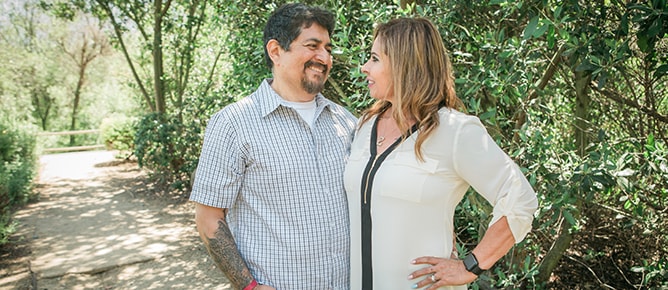 For some people, the imperfections of their teeth make it difficult for them to smile with confidence. If you are constantly thinking about what you'd like to change about your teeth, we can offer a customizable solution: dental veneers. Veneers are a cosmetic dental treatment that give you the ability to design a smile you'll be excited to show off. They are super-thin shells of tooth-colored material that we apply to the front of your teeth to improve their appearance.
The Mission Hills Family Dental team would love to have you come in for a consultation so we can go over what you'd like to change and how veneers can make that happen.
When to Consider Veneers
Wondering if veneers are right for you? Here are some questions you can ask yourself to determine if this dental treatment could help.
Are your teeth worn down or uneven?
Do you have small gaps between your teeth?
Are some of your teeth longer than others?
Do your teeth look too short?
Are some of your teeth chipped or broken?
Are your teeth severely discolored?
Are your teeth slightly misaligned?
If you've answered yes to any of these, then veneers could provide the solution that you're looking for.
How Dental Veneers Are Placed
After we have your personalized treatment plan in place, we will prepare your teeth. This means that we'll remove a very small amount of enamel from the teeth that will be getting veneers. We trim this away so that your veneers fit seamlessly on top of your teeth and don't look unnatural or feel bulky. We will then take impressions of your teeth and send those images off to a lab so they can create your veneers. Once we've received your veneers from the dental lab, we'll call you back in to permanently bond them to your teeth and make any necessary adjustments to their fit. Dental veneers are a permanent procedure, so you can enjoy your new smile for many years to come. To learn more about how to avoid common problems after you get your veneers, check out our blog post here.
Cost of Veneers
Since there is so much you can do with veneers, every single case is entirely unique. That also means there isn't a standard price for the procedure. The cost of your veneers will depend on how many of your teeth are being treated. If financial concerns are standing in the way of you going through with the procedure, please get in touch with our office. Mission Hills Family Dental offers interest-free payment plans as well as a dental savers plan that gives you to 30 to 50% off our services.