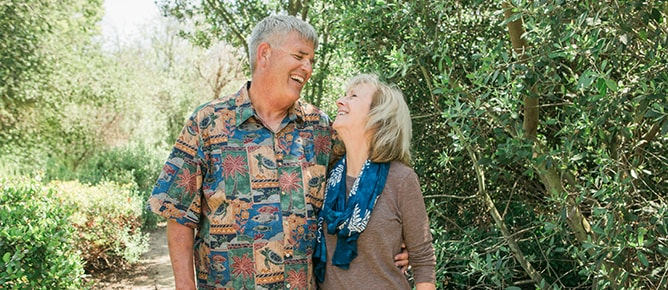 It's not easy having missing teeth. It can get in the way of routine activities like enjoying your favorite food, and it can significantly bring down your self-esteem. We want to help you get back to a healthy, full smile, and dental implants are one popular way to do just that. They're a natural-looking, long-lasting tooth replacement solution, and they've helped millions of people across the country regain confidence in their smiles. If you want to know more about what you can expect after getting dental implants, check out our blog post here.
A Permanent Alternative to Dentures & Bridges
We know that many people with missing teeth dread the thought of wearing dentures or bridges. If you're one of those people, dental implants could be just what you're looking for. They're permanently placed, rather than being a removable dental prosthesis, giving you a number of great benefits.
Here are some of the advantages of dental implants:
They're fixed in place, so you don't have to worry about them slipping or falling out.
They're made to look and feel like natural teeth, so you can eat like normal, speak with ease, and smile with confidence.
They prevent bone loss by acting as an artificial tooth root and stimulating bone growth like a natural tooth would.
They prevent the appearance of premature aging, which can happen when bone is lost and the face starts sagging.
Candidates for Implant Dentistry
Are you missing one or more teeth? That's the main consideration! There are a few other factors that can make someone a more ideal dental implant candidate though. Patients should have healthy gums and bone density so that the dental implant has enough support. In general, you should have good oral health. It helps if patients are non-smokers and if they don't have any medical conditions that affect their body's ability to heal, such as autoimmune disorders. It can be difficult to know if you meet these criteria on your own, so we invite you to come in for a consultation to go over the dental implant surgery and determine whether it's right for you.
Cost of Dental Implants
No matter your budget, we believe you deserve great health and a great smile. If you want or need to restore your smile but are worried about the cost of dental implants, contact our office. Our team can help figure out a financial option that'll work for your wallet. Mission Hills Family Dental is in-network with most PPO dental insurances and military insurance providers. If you don't have any insurance, consider joining our dental savers plan. As a member, you'll get 30-50% off services. We also offer flexible payment plans so you can divide your treatment costs into monthly installments, interest-free! We work hard to make dental implants affordable for San Diego County.