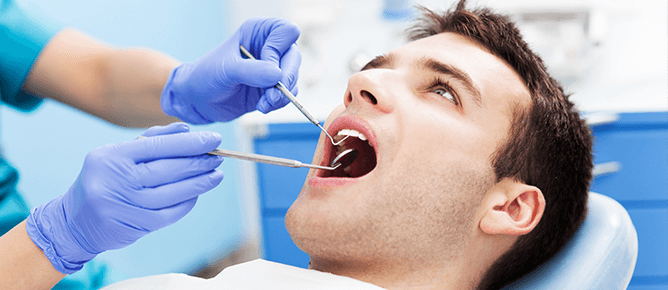 There are a number of reasons why you might want to ask for sedation dentistry when you visit us at Mission Hills Family Dental. Some patients feel a little anxious at the dentist and sedation can offer relief. Some have a lower tolerance for pain than others. And some lengthier procedures are made more comfortable with sedation. Whatever your reason, we want to make your experience at the dentist a good one.
Types of Sedation at Mission Hills Family Dental
We offer several types of sedation along with local anesthesia to make your dental treatment as painless as possible.
Nitrous oxide
This mild form of sedation is also known as "laughing gas." It is available to patients of all ages and is administered through a face mask. Even though the calming influence of the nitrous oxide is immediately noticeable, the patient remains awake and alert throughout the dental procedure. The effects wear off almost immediately so patients are able to drive themselves home.
Oral conscious sedation
This type of sedation is for patients who need a little stronger relief. It is administered in pill form an hour or so before the dental procedure. Even though the patient will remain awake and responsive during the treatment, sometimes they do not remember anything about the procedure. It is necessary for patients to arrange transportation to and from the appointment because drowsiness is the main side effect.
How can I deal with dental anxiety?
There are a number of different things you can do to help ease dental anxiety. On the day of your appointment you might bring a trusted friend or family member for moral support. Plan to arrive a little early to make sure the check in isn't stressful. Wear comfortable clothes and eat a nutritious breakfast. You could plan a rewarding activity to enjoy after your appointment. Relaxing music or the distraction of the television in our treatment room can help too. If you suffer from anxiety that needs more attention, please let us know before your treatment and we can discuss the type of sedation dentistry most suited for your procedure.
What can I expect from sedation?
Sedation will make your experiences in the dental chair anxiety-free and pain-free. You can expect the effectiveness of the local anesthesia to be strengthened by the sedation, whether you choose nitrous oxide or oral conscious sedation. Although sedation is safe, you can expect our team to continuously monitor your condition.
What does sedation feel like?
Although individuals have different reactions to both types of sedation, most patients report a feeling of general well-being, calm and relaxation. With oral conscious sedation expect to feel drowsy. The pill used in this type of sedation is a frequently prescribed anti-anxiety medication.