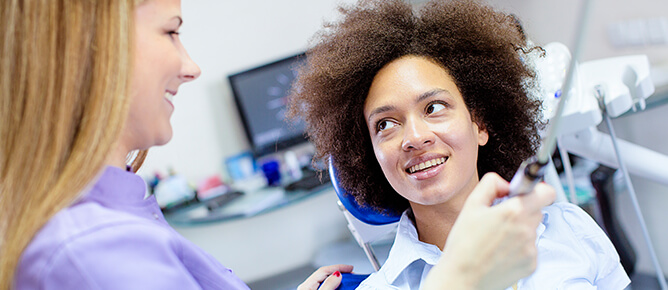 Routine dental cleanings and exams are an important piece of the puzzle when it comes to maintaining clean and healthy teeth and gums. If you are looking to schedule your next routine dental visit with a top-notch dental office in San Marcos, we'd like to invite you to contact our team! We have been helping our patients maintain positive oral health for many years, and we would love to do the same for your family.
How often should I schedule routine cleanings and dental exams?
Patients with relatively healthy teeth and gums typically only need to schedule routine preventive care twice per year. If you have periodontal disease or are on the verge of developing periodontitis, we may advise you to visit our office three or four times per year so we can stay on top of it. Teeth cleanings are important for reducing a patient's risk of developing tooth decay and gum disease, while regular dental exams are essential for catching and treating dental issues early on before they have a chance to cause more damage.
Will professional teeth cleanings whiten my smile?
Professional teeth cleanings help remove plaque, tartar, and some surface-level teeth stains, but they will not make your teeth appear noticeably whiter. If you are looking to enhance the overall look of your smile, our office provides custom take-home whitening trays that can help you achieve the look that you're going for! During your routine visit, we can take impressions of your smile. About 1-2 weeks later, your custom whitening trays and professional-strength whitening gel will be ready for you to pick up and begin using right away.
Are teeth cleanings and exams covered by insurance?
Many insurance providers cover most or all of the cost of routine cleanings and dental exams, and our practice accepts many popular dental plans. If you are uninsured or underinsured, our office also provides an in-house dental savers plan that covers the cost of routine dental exams and X-rays. We accept FSAs, HSAs, and payment plans through CareCredit® as well, which allows patients to either save up for their dental treatments or use a payment plan to divide the upfront costs of their dental care.