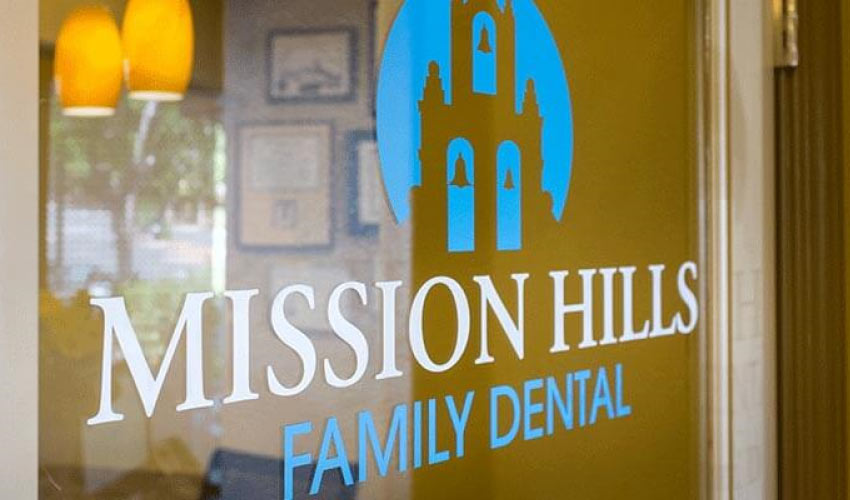 Whether you're new to the area or just looking to make a change, choosing a family dentist can be tough. There may be an overwhelming number of options for dental care in your area — so how can you tell which is best for you and your family? To help narrow your search, our team at Mission Hills Family Dental has three tips: look for comprehensive services, read reviews and/or visit the office, and don't forget to evaluate the dentist's credentials!
A Family Dentist Should Offer Comprehensive Services

One of the main reasons for choosing a family dentist is convenience — you can rely on one office for all of your family's dental needs. However, this only works if your dentist offers a broad range of services. In our San Marcos office, we're proud to offer a wide variety of restorative and cosmetic services, ranging from routine cleanings and exams to dentures and implants to whitening and straightening teeth — and that's just the tip of the iceberg!

Check Out the Reviews — Then Check Out the Office!

Reviews are a great way to begin evaluating a dental office — they can provide context and help you narrow down options. Your dentist's website may have a collection of reviews, but there's always Yelp, Google, and Facebook too! Once you have somewhere in mind, go visit. In person, you can get a better sense for whether the practice has the type of vibe and environment where you'll feel comfortable bringing your family. At our office, we welcome potential new patients!

Evaluate the Dentist's Credentials

At a minimum, all dentists attend dental school and either receive a DDS or a DMD (they're the same). Degrees aside, your dentist should continue their education to stay up to date on the latest technology, techniques, and treatments. Our very own Dr. Miller and Dr. Doppenberg stay current by regularly attending trainings and seminars as well as through their membership in different professional associations. To learn more about our office and our dentists, or to schedule an appointment, call us today!
We care about your oral health, contact us today!
Contact Us