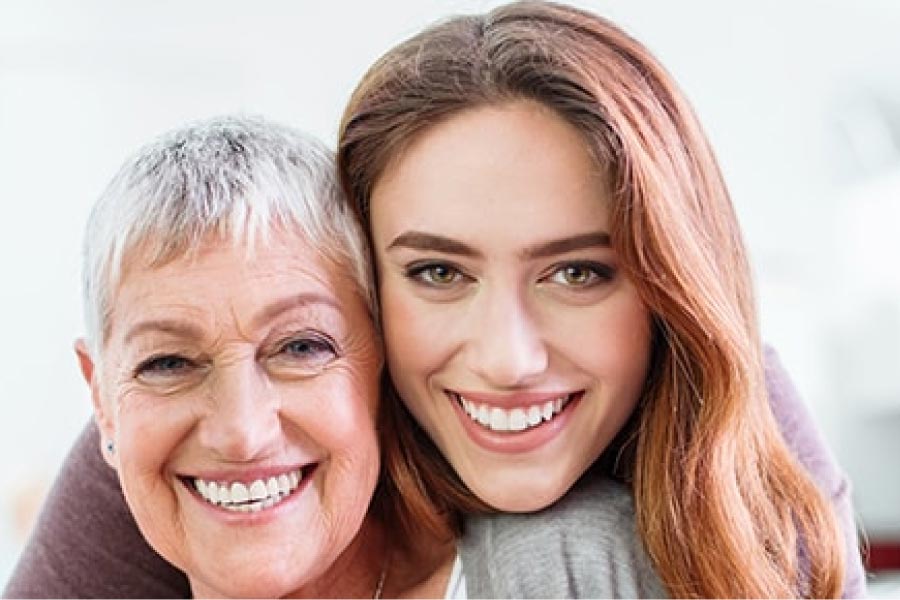 A dental bridge is a common choice for people that are missing teeth and looking for a restorative solution. We often get asked how does it work and how to take care of it. Let's go over everything you need to know about dental bridges.
How Does a Dental Bridge Work?
A dental bridge is a prosthetic that looks like real teeth, and it covers any gaps in your smile. It uses neighboring teeth to support the prosthetic, thus acting like a "bridge". Our dentist may also use dental implants to act as the support system for the dental bridge.
The Steps Creating a Dental Bridge
A dental bridge usually takes more than one dental visit to create. The first step is to prepare the teeth for receiving a dental bridge. We will make an impression or take an image of the mouth area that is getting a dental bridge. It's then sent to a lab for technicians to make the bridge.
While waiting for the custom dental bridge to be ready, we will insert a temporary bridge to protect your teeth. You will need to come back in to get your custom dental bridge inserted. We will fit and adjust the bridge as needed to ensure that you have the perfect bite.
How to Take Care of a Dental Bridge
Just because you have artificial teeth, it doesn't mean that you stop taking care of your oral health. Gum disease can create issues and affect your dental bridge.
You should continue with a daily oral routine including brushing your teeth twice a day and flossing regularly. You will also want to floss under your dental bridge to thoroughly remove plaque. Our dental team will show you how to floss properly with a dental bridge.
Your biannual dental exams will also help us notice any issues with your dental bridge. Early detection is key to preventing serious oral health problems.
Schedule an Appointment
Are you looking to cover the gaps in your teeth? Schedule an appointment with us. Our team will discuss the best options for you and help you feel confident with your smile.
Contact us to discuss if a dental bridge is right for you!
Contact Us