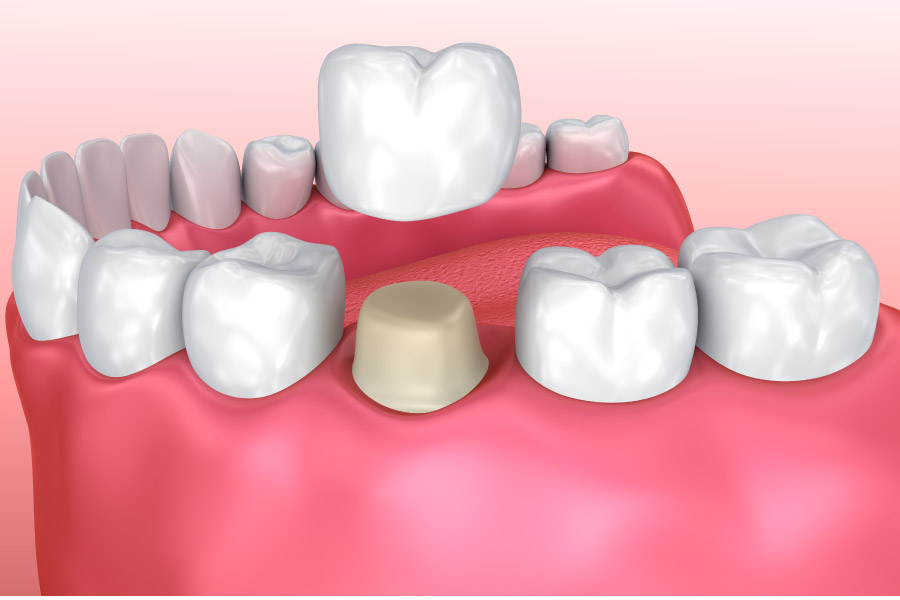 A dental crown is a restoration that can not only restore your tooth, but it'll restore your smile, and your confidence right along with it. To learn more about dental crowns and how it can improve your life and smile, keep reading.
When Is a Dental Crown Needed?
Wondering if you might be a good fit for a dental crown? Dental crowns are also known as caps because they literally cap the tooth. They are typically made from ceramic, porcelain, or stainless steel, and they provide a durable, natural finish to the tooth. They are versatile, too. Dental crowns can be used to address a variety of different issues. Crowns can strengthen a decay-damaged tooth, repair a cracked or broken tooth, support a large filling, improve wear and tear to the surface of the tooth, or address a discolored or misshapen tooth. Dental crowns are also used in tandem with other restorative procedures, including to secure dental bridges and to finish dental implants.
Understanding the Dental Crown Procedure
When you get a dental crown with us, here's what you need to expect. The tooth will first need to be shaped so that the crown can fit securely and naturally. Once shaped, we'll take impressions of the tooth. These impressions get sent to a lab where a personalized crown is created. Once it's ready, we'll remove the temporary crown you've been wearing and place the crown, ensuring a perfect fit!
Restorative Dentistry in San Marcos, California
Whether you're looking for a dental crown, an implant, or something else, we have what you need to achieve the perfect smile here at Mission Hills Family Dental. Give our office a call or reach out through our website, and we'll have you in for a consultation to get started on the journey to the smile of your dreams!
Contact us to learn more about restorative dentistry!
Contact Us