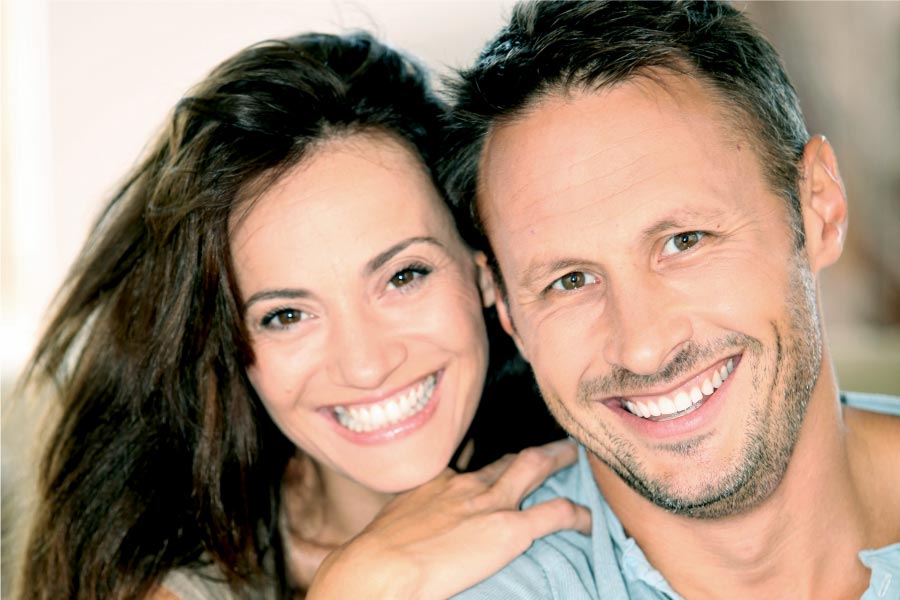 Dental veneers are thin porcelain shells that cover the front of a tooth. They're a permanent solution to deep stains, misshapen teeth, and other cosmetic issues! After we've bonded your veneers, how do you take care of them? Here's what you need to know:
Brush Daily
Dental veneers can't get cavities, but the teeth beneath them still can. Brush at least twice a day for two minutes each time. For best results, use a soft-bristled toothbrush and toothpaste with fluoride!
Floss Once a Day
Toothbrushes can't reach the tight spaces between your teeth, which is why flossing is so important. It helps prevent cavities and gum disease. Most people only need to floss once at the end of the day. Use a clean piece of floss for each tooth to avoid spreading bacteria.
Don't Chew Ice
Veneers are very strong, but they can still chip or crack if put under enough pressure. Don't chew ice or other very hard foods like hard candy. Avoiding this protects all your teeth and not just the ones with veneers.
Limit Foods & Drinks that Cause Stains
Porcelain doesn't stain as easily as a natural tooth, but veneers can get discolored over time. You can keep your smile bright and white by limiting foods and drinks known to stain, like tomato sauce, coffee, tea, and red wine.
Visit the Dentist Twice a Year
Regular cleanings and exams keep your oral health in great shape! Dentists check for problems like gum disease and clean away cavity-causing plaque and tartar. A dentist will also check on the health of your veneers. If necessary, veneers can be replaced.
Dental Veneers at Mission Hills Family Dental in San Marcos, CA
If you want to transform your smile, dental veneers are a great option. They're cared for just like your natural teeth, so you won't need to learn any special cleaning processes. Interested in a consultation with Dr. Miller or Dr. Doppenberg? Please contact our office today!
Contact us to learn more about dental veneers!
Contact Us