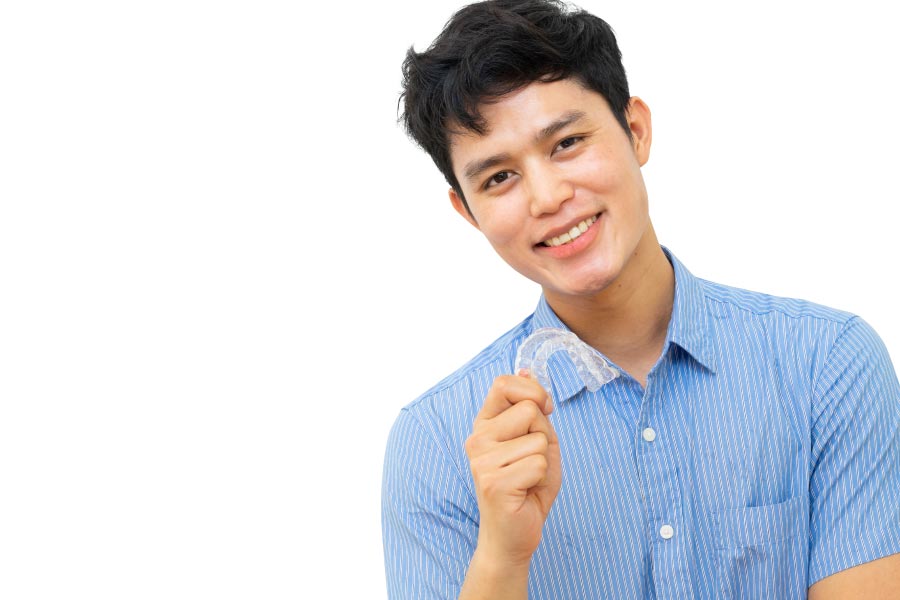 With constant advances in cosmetic dentistry, it's now possible to correct various dental flaws and achieve an aesthetically pleasing smile. Whether it's straightening teeth, restoring a chipped tooth, or lightening up the color of your teeth, cosmetic treatments like Invisalign and veneers offer ways to attain more naturally looking teeth. Invisalign and veneers are two of the most recommended and sought-after treatments as they often produce desirable results. Read on to learn more about each procedure and its benefits.
What Are the Benefits of Invisalign?
Invisalign is an alternative option to the more traditional and visible metal braces. It's a great way to straighten teeth, close gaps, and fix light alignment issues without dealing with metal scraping against your cheeks or getting food stuck between wires. They are clear BPA-free plastic aligners that snap on and off your teeth, so you can conveniently take them off to brush your teeth as you normally would or eat your meals without being stressed about breaking any wires with hard foods. Every two weeks or so, patients utilize fresh new trays that are custom designed to reposition the teeth. Because the aligners are smooth, clear, and snap closely to your teeth, many people appreciate how comfortable and aesthetically pleasing they are.
What Are the Benefits of Veneers?
Dental veneers, which can be made from porcelain or resin composite materials, are thin, shell-like caps that are bonded to the front surface of teeth to improve the original appearance. They are a quick way to disguise chipped or cracked teeth, gaps between teeth, and stubborn stains. Veneers can also provide more structure to uneven length teeth, and also protect eroded enamel. Enamel erosion can lead to temperature sensitivity for your teeth, and veneers can lessen the effects. Veneers can last up to 20 years or longer and are considered to be durable and resistant to staining.
Should I Get Invisalign or Veneers?
It's best to consult with our team at Mission Hills Family Dental to determine which treatment will produce your desired outcome. When you visit us, we'll consider the current status and health of your teeth. For example, if you have eroded or missing teeth, Invisalign might not be the best option, and veneers won't be able to solve orthodontic issues like misalignment. We'll also review other factors like cost and timing for your benefit. For a consultation, contact us to schedule an appointment at your earliest convenience.
Contact us to learn more about our comprehensive dental services!
Contact Us