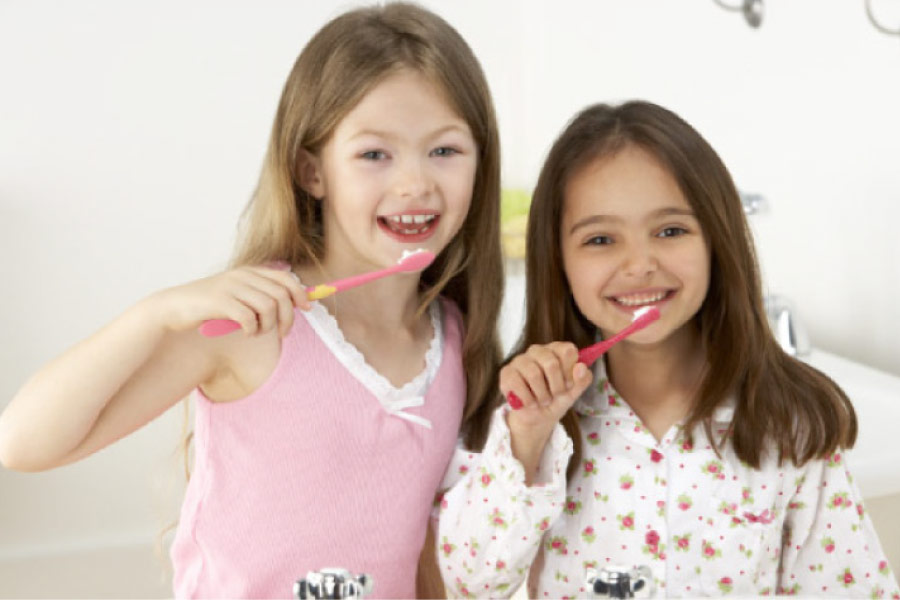 It's often a tedious task to ask your kids to brush and floss their teeth each day. Some parents may struggle to get their children out the door to go to the dentist routinely. However, you want your children to look at taking care of their teeth as a positive experience. That's why at Mission Hills Family Dental, serving San Marcos, CA, and the general vicinity, we help our patients in any way we can when it comes to children's oral health.
Start Early
You want to start as early as possible, so your kid gets used to something in their mouth. Use a clean washcloth and gently wipe your child's gums. Take your child to the dentist as soon as he or she gets his or her first tooth. This will get him or her used to the dentist.
Make It Fun
Create a fun song that goes along with brushing your child's teeth. Sing this song every time it's time for your child to brush his or her teeth. You could also create a separate song for flossing or switch between different songs to keep it fun!
Create a Chart
Once your kid is at the age when he or she can understand right from wrong, you could create a chart. Your child receives a sticker after he or she takes care of his or her teeth each day. You could further the excitement of this option by offering a reward after your child does well for a certain number of days.
Be a Good Role Model
Whether you realize it or not, your child is watching everything you do. Be a good role model by brushing and flossing your teeth regularly right alongside your child. Your child may want to mimic your good behavior.
Get a Singing or Light-Up Toothbrush
You want your child to start picking out his or her own toothbrush and toothpaste as early as possible. For a bit more excitement, you may want to get your child a toothbrush that plays music or lights up. These often come with a timer to ensure your child is brushing long enough.
Routine Dental Care at Mission Hills Family Dental
The best way to get your child to take care of his or her teeth is to make it fun. With routine dental care from Mission Hills Family Dental and at-home care, you're setting the foundation for good oral health for years to come. Book your child's first dental appointment with Mission Hills Family Dental, serving San Marcos, CA, and the nearby area, by calling us at 760-536-8480.
Contact us to learn more about oral health!
Contact Us