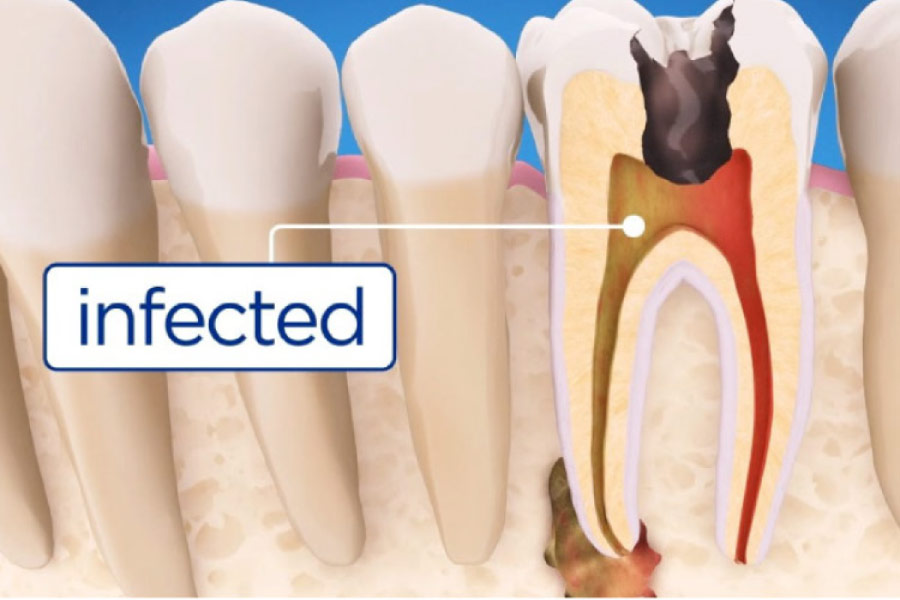 Root canals are one of the most common dental procedures — and one of the most commonly misunderstood. In this blog post, we'll uncover the reasons why you might need a root canal along with the three most common myths about root canal therapy.
Why Would I Need a Root Canal?
When your tooth becomes infected, it'll often form a cavity, which can be easily fixed with a filling. However, if the infection spreads through the tooth, it'll affect it all the way down to the root.
Common symptoms of advanced infection and decay are:
Sharp, sudden pain in tooth or surrounding area
Sensitivity to hot or cold
Pain when you chew
Dark spots on tooth or gums
Tender, swollen gums in one area
Bad or metallic taste in mouth
If left untreated, you can lose your tooth. But there is a way to salvage it: root canal therapy.
What Is Root Canal Therapy?
During a root canal, your dentist will clean out the infected tissue and decay from deep inside your tooth. Once it's cleaned out, they will then fill the area with medicated gel to keep bacteria at bay. They will usually place a crown over the tooth to give it additional protection and strength.
3 Root Canal Myths
There are a few common misconceptions about root canals, including:
1. Root Canals Are Painful
Root canals are not painful! In fact, the pain levels you will experience during a root canal are akin to what you'd experience during a typical dental procedure. You can also opt for sedation during your treatment for extra calming support!
2. Root Canals Are Expensive
At Mission Hills Family Dental, we would never recommend a treatment you couldn't afford. We offer flexible financing to help you pay for your treatment and will break down the cost of your treatment before proceeding with it to ensure that you are getting exactly what you need without having to break the bank.
3. It's Better to Have My Tooth Pulled Than to Have a Root Canal
Whenever possible, it's always best to save your natural teeth! Although we offer many fantastic restorative options here at Mission Hills Family Dental, we always prefer to help our patients keep their natural teeth as healthy as possible. Root canal therapy is highly successful, and allows the patient to keep their natural tooth.
Gentle Root Canal Therapy in San Marcos, CA
If you are in need of a root canal, let us help! Contact our office at 760-536-8480 or schedule an appointment online. We look forward to seeing you!
Contact us to discuss if a root canal is right for you!
Contact Us