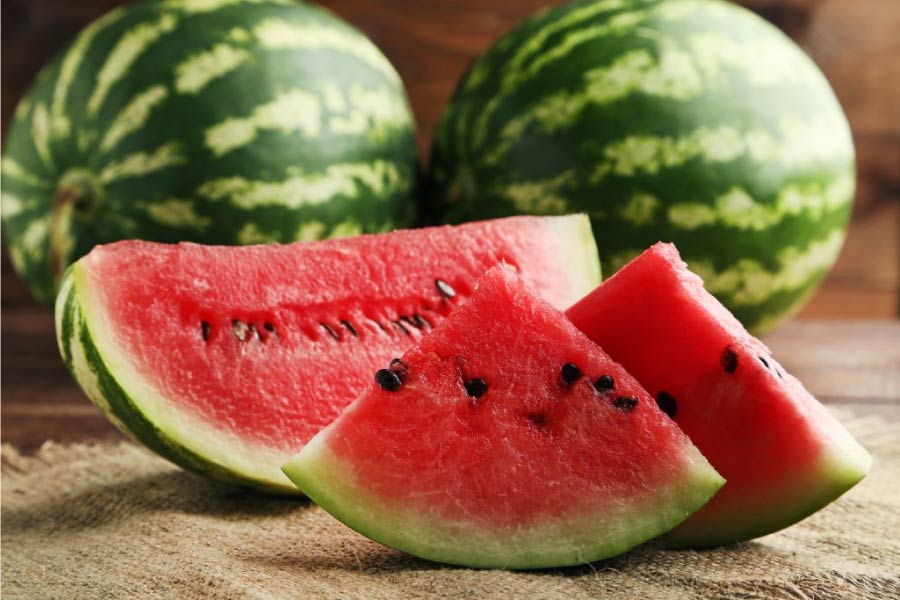 At first glance, summer foods seem like they'd wreak havoc on your oral health. And while consuming tons of ice cream, popsicles, snow cones, and other treats can increase your risk for cavities, there are actually many summer foods that are great for teeth! To help you make good choices, here's a list of summer foods approved by our team at Mission Hills Family Dental.
Watermelon
In our opinion, nothing beats a slice of cool watermelon on a hot summer day. Even better, watermelon is full of vitamins and minerals that protect your pearly whites while being low in sugar. Clearly, watermelon has earned its spot at the top of our list of summer foods that are great for teeth!
Carrots
Carrots are a great fresh, tooth-healthy alternative to other crunchy snacks. They're full of beta carotene and keratin, two nutrients that protect your teeth and gums. Whether you're serving carrot sticks as a snack or making a full-blown carrot cake, there are many benefits to eating carrots.
Cheese
Cheese is a great choice: it's a tasty snack no matter the season, and it's also great for your dental health. In addition to containing cavity-fighting proteins, cheese is packed with calcium, a nutrient that keeps your tooth enamel healthy and strong.
Salmon
Salmon is a great addition to a backyard barbeque with you friends and family – and it's also a tooth-healthy addition to your diet! Salmon is chock full of vitamin D and omega-3 fatty acids, two nutrients that can improve your oral health and reduce your risk for gum disease.
Blueberries
Last but not least, blueberries are a delicious summer food that provides many oral health benefits. In addition to their great taste, blueberries contain vitamins and antioxidants that help protect your teeth and fight cavities.
To ask our team any questions about your oral health or to schedule an appointment, call us today!
Contact us to learn more about food and oral health!
Contact Us