Easter baskets are a fun, festive way to treat your little ones to a surprise on this springtime holiday. Remember, though, too much candy will wreck their teeth for years to come. Read on for some tooth-friendly alternatives that will delight your children on Easter Sunday.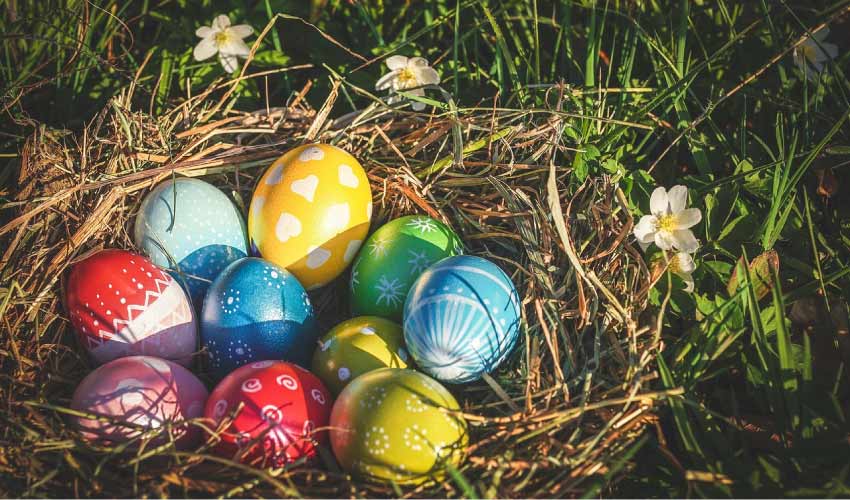 Eggs
Vibrant, dyed hard-boiled eggs look wonderful displayed in an Easter basket, and, packed with protein and other nutrients, they are super healthy for the teeth. Alternatively, stick to plastic eggs and fill them up with a delightful surprise, like spare change. Your child will be thrilled to have something to add to their piggy bank.
Carrots
What better way to create an authentic Easter basket than to include the Easter bunny's own favorite treat—carrots. Not only that, but carrots are one of the healthiest foods around when it comes to your teeth. That satisfying crunch with every bite does wonders for your teeth, scrubbing away at plaque and debris as you chew.
Apples
Another crunchy food that'll give the teeth a nice clean. Apples are a great way to add something sweet to the basket while keeping it healthy. Although apples and other fruits do contain some natural sugar, there are also plenty of nutrients provided that benefit the teeth and overall health.
Sidewalk chalk
It's spring time! Inspire your kids to get outside and get creative with a multi-colored array of chalk. You may even find Easter-themed egg-shaped chalk. If the weather's nice, this can spark a fun Easter Sunday activity for the whole family!
Great Care for the Whole Family
Here at Mission Hills Family Dental we offer comprehensive dental care for the whole family. This Spring, make sure that all members of your household have their twice yearly cleaning and exam on the calendar. If not, give us a call today to schedule.
Happy Easter to all our patients! To ask our team any questions about oral health, contact our office today!